Holebrooks Sustainable Approach
We contribute to a more sustainable world. This is why we choose fabrics, yarns, leather details, buttons and business cooperations with care. All our garments are knitted and manufactured in Europe by suppliers that share our strive for sustainability. We create garments from long-lasting materials and with a timeless design with the ambition to offer a longer lifespan. Take care of your Holebrook piece, use it for a longtime, and we will together maintain it's durability
Holebrook sweden strives to create collections that are environmentally friendly and has been a main focus for them from the beginning. Twenty years ago, when Holebrook was born, Tina and Peter had their our own factory in Gällstad, just 2 swedish miles away. In 2004 the machinery was moved to Lithuania, where a local company, not unlike our own, took over the production. 
Today Holebook works with several different suppliers, all based in Europe. Yarns, fabrics and details are at the highest quality and carefully selected to fit their ideas and strive for sustainability and function. 
 Yet sustainability to us is not only about production, materials and suppliers. It just as much about high quality and long-lasting design. Holerbook's garments are made of materials that will feel good for both your skin and heart; they need to be comfortable to wear, and last over several seasons or even decades. By taking good care of your garments and using it longer, we can increase their sustainability together.
 Our Materials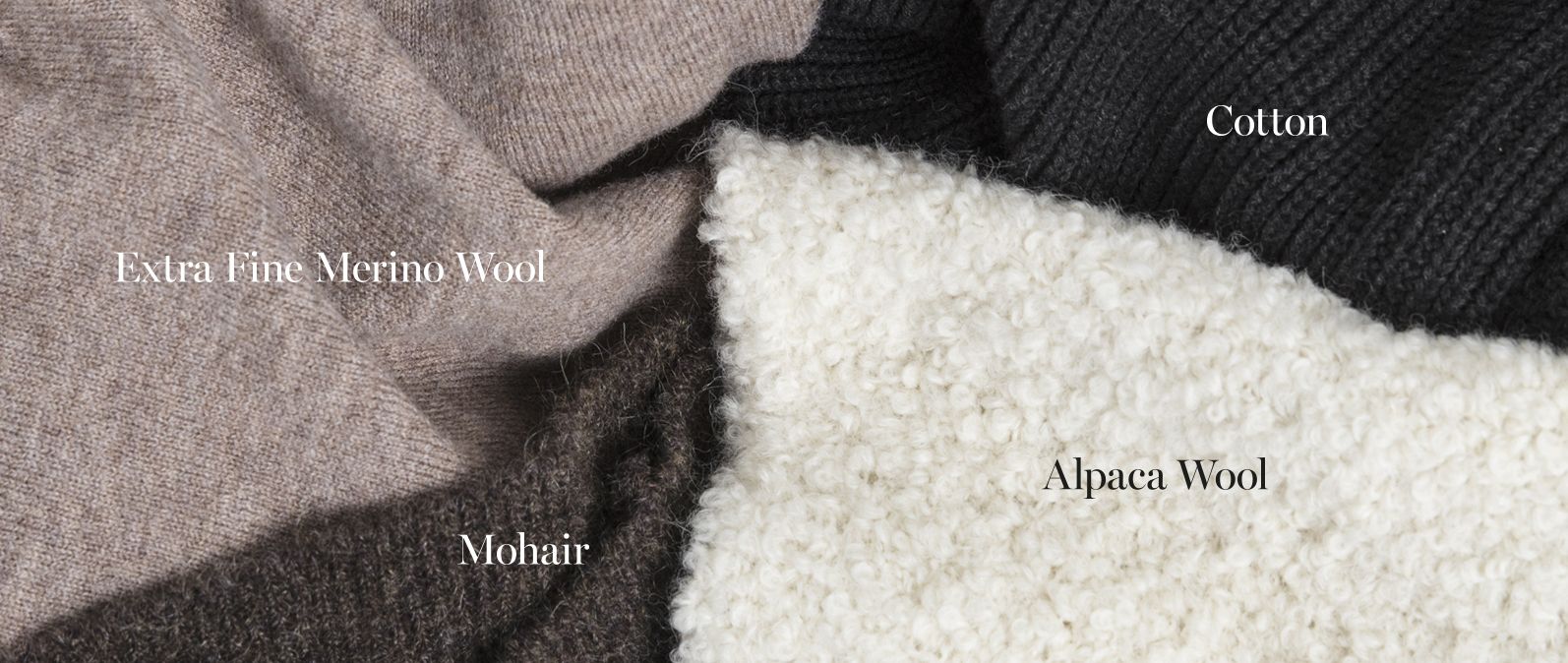 Alpaca Wool
 Alpacas live on high altitudes in the Andean region of South America. The wool has a perfectly soft structure, which gives garments a wonderful feel.
Extra Fine Merino Wool
 Merino Wool comes from the merino sheep, and has fine and curly fibres. Its yarn is genuinely soft and nice to wear, and it is also one of today's most popular yarns.
Mohair
 Mohair is a wool from the Angora goat. Its fibres are a few centimetres long, which gives the garment a perfectly soft and a somewhat furry feel to it.
Cotton
 Cotton is a natural material, and when spun into yarn, it becomes both soft and strong at the same time. Garments made from cotton are easily cared for, and cool and comfy to wear.